New Water-Jet Cuts Cleaner, Reduces Client Costs
09.18.2019
"Our new Herbotherm CNC water-jet cutter creates precise, clean cuts, which eliminates the time we spend hand cutting certain jobs. That reduces labor costs for our clients," says Joe Murillo, Water-jet Operator. "It gives us yet another way to increase the quality, speed and value that everyone expects from Baker Group."
Soft Materials. With water pressure set to about 20,000 psi, the water jet cuts through rubber, plastic, fiberglass and virtually any soft material. "To date, much of our work on this machine has been cutting fittings and insulation for ductwork. It shortens the entire process of turning out ductwork," Murillo says.
Hard Materials. With psi settings up to 60,000 and an abrasive added, the water jet slices through stone, granite, wood, steel and other hard materials. "When metal parts require a clean edge for welding or for intricate pieces, the water jet is much more precise than the plasma table, which leaves slag on materials," Murillo explains.
Adding the water-jet cutter to its Advanced Manufacturing capabilities has allowed Baker Group to pass labor savings on to clients. Additionally, it has been able to accommodate a variety of intricate cutting jobs, including custom signage and its own steel beverage coasters. Driven by computer designs, "All these jobs come out spot on, and in about a quarter of the time," Murillo says.
About Baker Group
Founded in 1963 and with 650 employees across Iowa, Baker Group is the Midwest's premier full-service specialty contractor providing mechanical, sheet metal, electrical, compressed air, building automation, process automation, security systems, fire alarm systems, parking/revenue controls and 24/7/365 service. For more information, call 855.262.4000 or visit https://www.thebakergroup.com/.
Best Mechanical Contractor 2019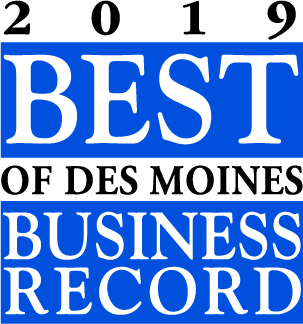 Baker Group was awarded the Des Moines Business Record's Best Mechanical Contractor for 2019!
Runner-up Best Electrical Contractor 2019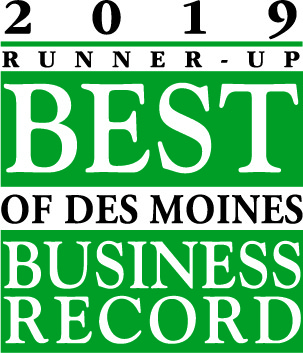 For the second year in a row Baker Group is runner-up for the Best Electrical Contractor.