Interns Turn Theory Into Practice As New School Year Begins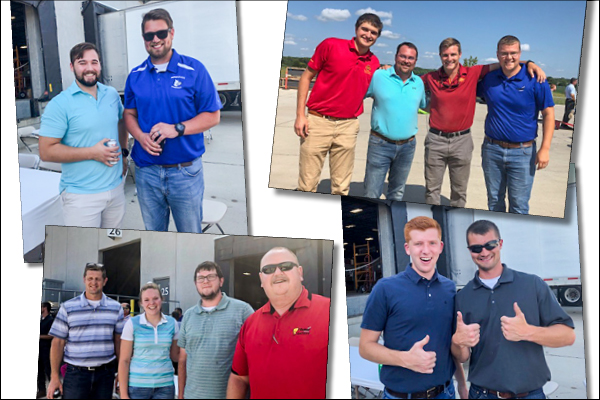 08.16.2019
As our 18 summer interns prepared to head back to school, they recapped their Baker Group experiences at a recent company meeting. Students talked about lessons learned in effective management, company culture, mentor/mentee relationships, training opportunities, and the benefits of working in a positive, collaborative environment. For example, on the topics of …
Teamwork – Kayla Youngblood says, "From the first few weeks at Baker Group, I felt like a part of the team. From sitting in on job meetings to helping with an estimate, I felt like I truly had an impact and could help the team in a unique way!"  
Turning Theory into Practice – Kyle Wendt says, "Being able to see installed material and how information was collected at a jobsite helped me see the connection to tasks I was doing in the office. Overall, being able to go out and visit actual jobsites allowed me to connect how both material and information flow from office to shop and out to the site."
Real-life Education: Joseph Townsend says, "This internship has taught me many things that have not been covered in school. I have no doubt that when I return to school what I have learned at Baker Group will help me be a more efficient student and problem solver."
Russ Acton, Project Manager, who helps lead Baker Group's intern program, adds, "We strive to make the experience an educational one for each intern. Based on their individual educational pursuits, each intern focused on a specific area of our company – Mechanical, Industrial, Civil, Engineering, Sheet Metal, Electrical, Automation, Service, Fire & Security, Safety, Accounting and IT – in Des Moines or the Quad Cities.
"Our internship program provides a win-win opportunity. Interns get practical, real-life exposure to the construction industry and we get to work with some of the best and brightest students who may one day enter our industry – and maybe even Baker Group."
For their contributions, Baker Group would like to thank each of our 2019 summer interns, representing:
DMACC: Heather Barber
IOWA STATE UNIVERSITY: Collin Blatchford, Eulises Landa, Dhruvita Patel, Kayla Youngblood, Tyrell Erb, Nathan Fromm, Declan O'Brien, Samuel Pape, Kevin Parker, Jacob Thorpe-Swihart, Kyle Wendt, Brian Whitley, Redi Aebischer, Jordan Girolamo, Joseph Townsend
UNIVERSITY OF IOWA: Cole Borwick
UNIVERSITY OF NORTHERN IOWA: Sam Munsell
About Baker Group
Founded in 1963 and with 650 employees across Iowa, Baker Group is the Midwest's premier full-service specialty contractor providing mechanical, sheet metal, electrical, compressed air, building automation, process automation, security systems, fire alarm systems, parking/revenue controls and 24/7/365 service. For more information, call 855.262.4000 or visit https://www.thebakergroup.com/.
Best Mechanical Contractor 2019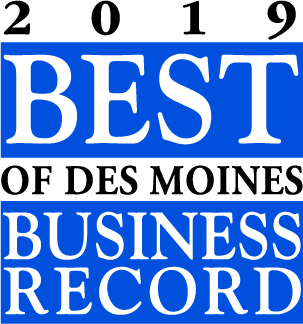 Baker Group was awarded the Des Moines Business Record's Best Mechanical Contractor for 2019!
Runner-up Best Electrical Contractor 2019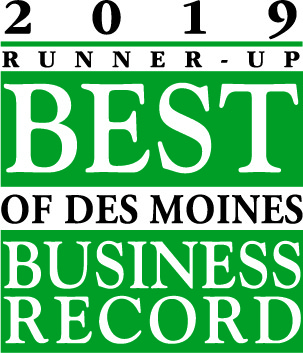 For the second year in a row Baker Group is runner-up for the Best Electrical Contractor.