All the Resources of Other Electrical Contractors – Plus Some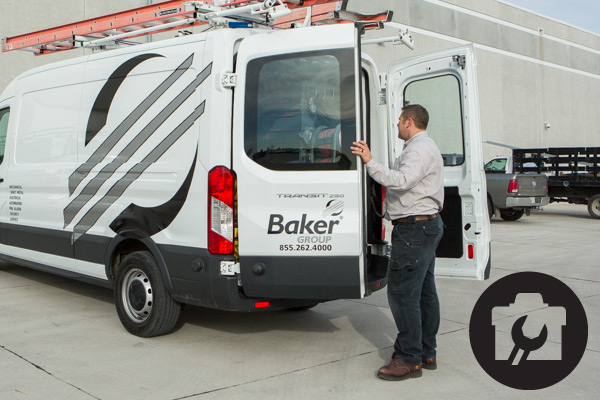 07.10.2019
Jim Sullivan, an Electrical Service Project Manager with Baker Group, says, "Our Electrical Service team has all the experience and resources you'd expect from an electrical contractor, but there's not one Service technician anywhere who has seen it all. As part of Baker Group, our team has backup from experts in our Engineering, Design, Sheet Metal, Mechanical, Automation and other business units.
"Tapping this expertise leads to faster, better, more cost-efficient repairs," he says.
Within Baker Group's Service team, six journeyman electricians and two project managers are dedicated to troubleshooting, identifying and fixing problems related to:
Power distribution
Switchgear, electrical panels, bus way and cable tray systems
Lighting systems
Life safety/fire alarm systems
Industrial instrumentation and control
Power generators and control
Voice/data/video/fiber optic systems
Helping Prevent Problems, Outages & Arc Flash Injuries
On top of 24-hour Service response, Baker Group clients who have a Preventive Maintenance Agreement can also receive Electrical Service support as part of that agreement. "Our preventive maintenance focus is to do a walk-through of the facility using infrared thermography to detect any hot spots. We can then make repairs before a failure occurs," Sullivan says.
Additionally, Electrical Service team members can assess arc flash risk and make sure equipment is properly labeled to help employees stay safe.
About Baker Group
Founded in 1963 and with 650 employees across Iowa, Baker Group is the Midwest's premier full-service specialty contractor providing mechanical, sheet metal, electrical, compressed air, building automation, process automation, security systems, fire alarm systems, parking/revenue controls and 24/7/365 service. For more information, call 855.262.4000 or visit https://www.thebakergroup.com/.
Best Mechanical Contractor 2019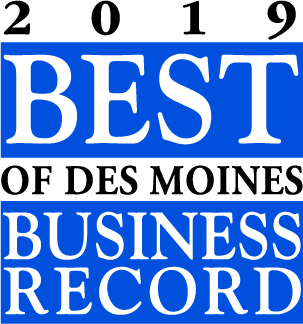 Baker Group was awarded the Des Moines Business Record's Best Mechanical Contractor for 2019!
Runner-up Best Electrical Contractor 2019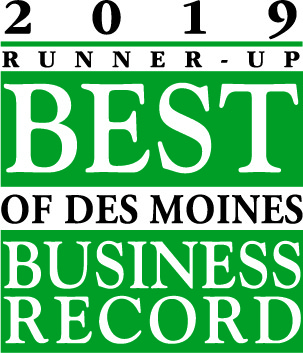 For the second year in a row Baker Group is runner-up for the Best Electrical Contractor.