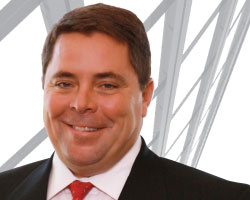 Expect the Best® with Baker Group.
Developing long-term relationships with our clients and our employees drives our success. As an employee-owned company, each day our employees have a vested interest in delivering projects that not only meets but exceeds your expectations. For our clients and partners, our team is empowered to provide the exceptional service and innovative solutions they come to expect.
Our Vision
We are on a deliberate journey to be the first choice for people who Expect the Best..
Our Mission
We have an unwavering commitment to deliver high-quality consultative design, construction, and facility support services. We strive to achieve industry-leading operational excellence that builds long-term relationships.
Our Cultural Values
Absolute Reliability

Honor our commitments, plan our work and deliver predictable results.

Optimistic Leadership

Demonstrate individual leadership by being resourceful, visible and courageous.

"Can Do" Attitude

Approach every situation as our next opportunity to succeed.

Collaborative Unity

Work together to create a fun and trusting environment to support each other.

Personal Development

Challenge ourselves to be lifelong learners and promote the importance of healthy living.

Uncompromising Safety

Pride ourselves on sending everyone home safely to their families.

Sustainable Profitability

Deliver value to our clients that balances risks with rewards to generate profit that ensures long-term success.

Innovative Expertise

Leverage our bench strength to overcome obstacles with technical knowledge and experience.

Entrepreneurial Dedication

Listen to our clients and creatively serve their unique needs.

Client Advocacy

Advise our clients so that they can make decisions to be successful.

Long-Term Relationships

Build mutually beneficial relationships with our clients and employees.